When we talk about Lent we think 'argh it's that stupid liturgical season when I have to do acts of charity and fast and give up stuff.' But is that the attitude we should have? Not at all. Lent is a wondrous season. What? How can it be a wondrous season you may ask. It's miserable you might say. The honest answer is that it's about perspective.
What is the point of lent and how can we best use the forty days before the Triduum to our best advantage? The point of lent is to draw closer to our Lord. To give up or abstain from things that we might find distracting or time-wasters, or to take on NEW things. Like prayer or doing something extra for someone you struggle to get along with. Perhaps we can read a book which will be spiritually enriching for us. The point is that by Maundy Thursday evening, when we being the Triduum we will be able to say to our Lord in the Blessed Sacrament "Here Lord, this is what I have done for you to show I love you." And not matter how small a thing it may seem to us, it means so much more to him. And what we may find is that on that Thursday we feel that we truly have done something great and that we have drawn closer and had a better glimpse of what the Paschal mystery is.
I actually find Lent to be more enriching for me than Advent. The reasons behind this are:
1. Advent goes for four weeks whereas Lent goes for about six.
2. Lent is always at the start of the year and I'm ready and hyped to begin new stuff, it's also the start of school so it makes it more organised.
3. Advent in Australia is also our harvest whereas Lent starts anywhere from late summer to mid autumn.
4. I am always running around in Advent trying to get things like Christmas presents and stuff like that ready.
5. I am also organising last catch-ups with people before Christmas and this though good can also be a distraction.
So Lent for me makes a more focused and helpful season for me.
There was something I saw on Facebook the other day. Someone had written something like: "Don't give up chocolate or say you will give clothes to charity. Instead do something that will help make you into the saint that God wants you to be.
Lent can be a challenge but in a good way. Lent is a wonderful and beautiful time in which we can grow in holiness and love of our neighbour but we have to be willing to go the extra distance.
Lent is also about having a fresh start to our spiritual lives.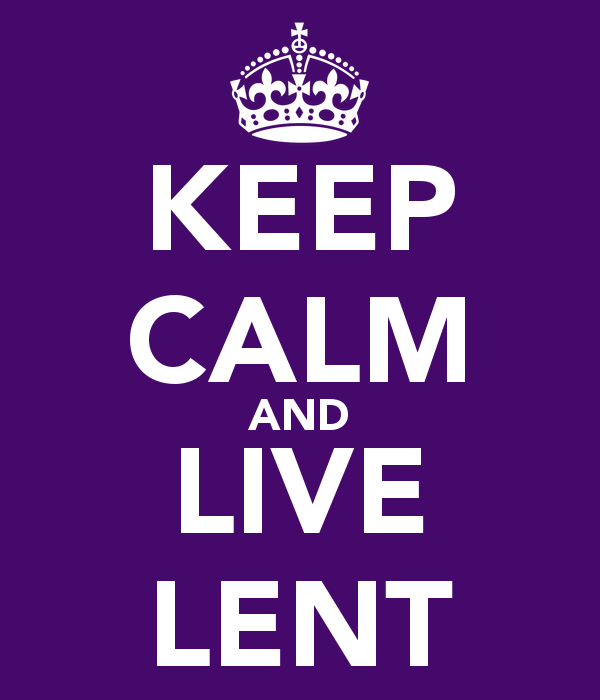 I pray that you all will have a happy, holy, and wondrously-enriching Lent!
God Bless,